Centre for Policy Studies
Robert Colvile, Director –
"This Government has been bold and ambitious in pursuing a pro-growth agenda – not just for now, but over the long term. The challenge now is for the Government to ensure not just that we get through the current crisis, but that supply side reform translates into real improvement in people's prosperity and living standards, whatever you earn and wherever you live."
Institute of Economic Affairs
Mark Littlewood, Director General –
"This isn't a trickle-down budget, it's a boost-up budget. The government has announced a radical set of policies to increase Britain's prosperity – from cancelling the corporation tax rise, to cutting stamp duty and extending investment allowances. 
"It's refreshing to hear a Chancellor talk passionately about the importance of economic growth and supply-side reforms, rather than rattling off a string of state spending pledges and higher taxes. Only by bearing down on the amount of tax the state collects across the income spectrum, and reducing the regulatory burden, can we create better conditions for growth.
"The additional rate of income tax (45p) was always performative politics rather than sound economics. A simplified income tax system, with just two rates of tax, will mean higher earners spend less time tax planning and more time boosting their own productivity. The 1p off the basic rate of income tax will put more money in people's pockets. The government should also consider raising income tax thresholds to help boost pay packets further.
"There were also important announcements on liberalising planning, scrapping the ludicrous cap on bankers' bonuses, and encouraging those who can work to do so.
"This is a very encouraging start, but the government must not take its foot off the pedal. It will be important to keep reforming the tax system and spell out details on cutting burdensome red tape, including sunsetting EU regulation.
"Growth in state spending has been more than five times growth in GDP since 2015. Bringing down taxes from an absurd high is welcome, but the government needs to outline plans to get down public spending and borrowing in the medium-term.
"If this was the Chancellor's 'mini' budget, l look forward to the 'maxi' budget."
Adam Smith Institute
Daniel Pryor, Head of Programmes –
"The Government is rightly prioritising growth after years of stagnation, and today's measures are a welcome first step to getting the British economy back on track. The planned corporation tax rise would have hammered businesses, choked off investment and reduced workers' wages—scrapping it was a sensible move.
It's also encouraging to see that the Chancellor understands the importance of generous capital allowances, as well as headline rates. Making the £1 million Annual Investment Allowance permanent means businesses across the country have greater capacity and certainty to boost the economy at a time we need it most."

TaxPayers' Alliance
John O'Connell, Chief Executive –
"Taxpayers will be delighted with a budget that eases the burden on their bottom lines and promises a growth game-changer. 
"With cuts to income tax and stamp duty, the cancellation of the corporation tax and national insurance rises, and the freeze to alcohol duties, households and businesses will welcome the most taxpayer-friendly budget in recent memory.
"But to end the cost of government crisis, the Treasury now needs to get serious on spending and ensure borrowing doesn't weigh down generations to come."
Centre for Social Justice
Matthew Patten, Political & Communications Director –
"Today the Chancellor fired a bazooka through more than a decade of economic orthodoxy, financing a swathe of tax cuts through historic levels of borrowing. Gunning for growth so all of us can benefit from rising living standards is a bold strategy.
But far more than tax cuts are needed to plant the seeds of growth. What must follow is a serious plan to drive up productivity, not just in the City of London but in every part of the UK, including communities that have for too long been left behind. A root-and-branch growth strategy must prioritise shoring up our national industrial capacity, upskilling UK workers and delivering better paid jobs.
This won't be easy. But harnessing the vast, untapped potential of the most disadvantaged in our society is key to transforming our economic prospects. There is no time to lose.
This means tackling the root causes of social breakdown. Realising the full power of the welfare system to help people become independent. Building safe communities where people want to live and businesses can invest. And unashamedly promoting stronger families."
Joseph Rowntree Foundation
Rebecca McDonald, Chief Economist –
"This is a budget that has wilfully ignored families struggling through a cost of living emergency and instead targeted its action at the richest. It leaves those on the lowest incomes out in the cold with no extra help to get them through the winter.
"Families on low incomes can't wait for the promised benefits of economic growth to trickle down into their pockets. The energy price cap fixes bills at a level already unaffordable for many and was never going to be enough to solve the problem for those on the lowest incomes. With food prices rising more sharply than inflation, and no action today, it will be a bitter winter ahead.
"The Government says it is on the side of the British people but it has clearly chosen to turn its back on millions who are on the lowest incomes.  
"The Government should have combined its decision to put money into the pockets of high earners with a decision to uprate benefits early. As it is, those on the lowest incomes will have run out of options this winter – forced to cut back on food and energy, go into debt and into arrears.
"The Government may have an economic theory, but today it has proven it has no understanding of the economic reality facing millions across the UK."
Resolution Foundation
Torsten Bell, Chief Executive of the Resolution Foundation –
"This may not have been a Budget, but the Chancellor has certainly blown the budget with the biggest package of tax cuts announced since the ill-fated Barber Budget of 1972. His decision to combine the largely unavoidable higher deficit caused by rising energy prices and interest rates with permanent tax cuts will drive up borrowing by over £400 billion in the coming years. No Chancellor has ever chosen to permanently increase borrowing by so much.
"Without significant cuts to public spending, debt will be on course to rise in each and every year. This is not what sustainable public finances look like. Every scrap of Treasury orthodoxy has been torn up.
"While the Energy Price Guarantee will do an excellent job of softening the living standards squeeze this winter for rich and poor households alike, today's tax cuts will do little to boost the incomes of those on low and middle incomes. Someone on an income of £1 million will receive a tax cut worth £55,220 next year.
"This borrowing surge will mean higher GDP this winter, but it will also mean higher interest rates as the Bank of England aims to suck out the boost to demand the Chancellor has provided. Even those who believe lower taxes will make a major difference to growth should be cautious about putting all their eggs in that basket. After all, the tax take will remain at levels not sustained since the 1940s – even on these plans."
Bright Blue
Ryan Shorthouse, Chief Executive of Bright Blue –
"The Chancellor wants to send dramatic signals that Britain under a new Conservative Government is changing course and going for growth.
"The most controversial policies – cutting the additional rate of tax, corporation tax and the cap on bankers' bonuses – are unlikely to have substantial economic effects, but they are politically potent: reinventing the Tory brand, winding up the Left and showing this Government unashamedly means business. 
"The dramatic tax cuts announced today show a steely determination to get money moving to catalyse economic activity, regardless of the starkly poor distributional effects. Balancing the books is now seen as a Treasury fixation that will become secondary to the aim of going for growth. The new Chancellor is borrowing big, basically. 
"This strategy is not particularly conservative; last decade, the Tories were all about fiscal discipline. But, with no qualms about tax cuts that will disproportionately benefit high earners and large companies, this Government is not especially socially democratic either. Most of the tax cuts could have been better targeted, as they were – admittedly – for today's Stamp Duty cuts.
"There is real risk in all this radicalism. As interest rates rise, the cost of servicing government debt is becoming more expensive. The value of sterling has plummeted. If the historically high borrowing becomes seen as unsustainable, market confidence in Britain will fall and taxpayers will pay a painful price. There is a historical warning here: when the Conservative Chancellor Anthony Barber pursued a similar tax-cutting, growth-getting budget, inflation soon spiralled and Britain became the 'sick man of Europe' in the 1970s.
"After twelve years of running the country, the Tories desperately need to establish a record of delivery quickly if they want to cling on to power. Knowing this, the Prime Minister and Chancellor are going for broke."
Tony Wilson, Director of the Institute for Employment Studies, said: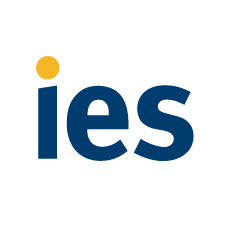 "There are over a million unfilled jobs in the UK, but still half a million fewer people in work than before the pandemic. The economy is creating jobs but there aren't enough workers to fill them.  Unfortunately though, today's budget measures will make virtually no difference to the shortages and challenges that firms are facing.  If anything, plans to force low paid part time workers to work more hours could make things worse, by forcing people to change jobs or give up work entirely.  It also misses that point that part-time work has fallen since the pandemic began while full time work is rising.  The problem for the economy and employers is that we don't have enough workers, not that our workers don't work enough hours.
"There are nearly two million people who are out of work, not looking for work but who want a job.  Many of them are older and health conditions, not on benefits not getting any support at all.  We need a proper plan to help people into work and to help employers fill their jobs, otherwise we'll continue to throttle growth and fuel inflation."